Matsui Syuzo Corporation
Matsu Shuzo started Japanese sake brewing in 1726. Since then, they have produced many masterpieces sake, such as Kagura, Kyo Chitose, Fuji Chitose and Kinpyo. Using only strictly selected rice suitable for sake production, they brew just a small amount at one time and take thorough care to make perfect sake including Ginjo, Junmai and Honjozo kinds. Some sake are available only for a few months a year and some are available only in Kyoto. They also sell sake lees for cooking. One of the popular sake, "Fuji Chitose Shiboritate" (1.8 liter; 2,200 yen) collects only pure sake flows over from barrel. No water is added so it has a rich aroma and taste and the relatively thick texture is best enjoyed with ice.
Awards & Achievement
Awards & Achievement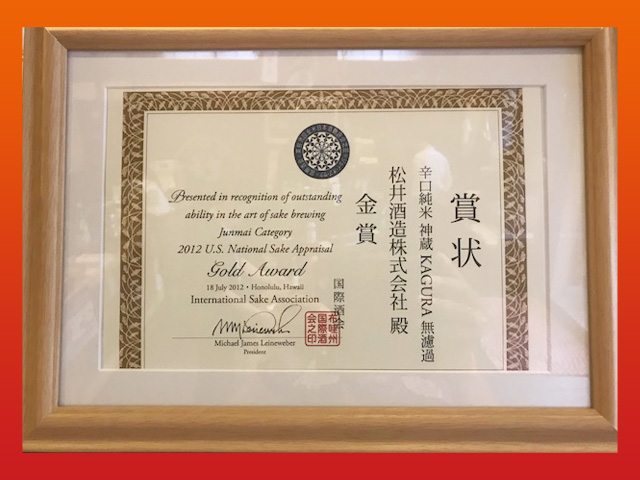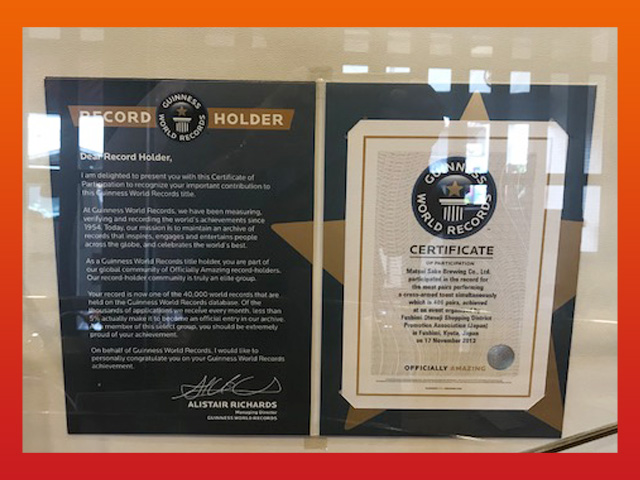 Sparkling N Sake have stood together through thick and thin to hold the title of Japan's oldest continuously family-run, blended Liquor's makers. But we couldn't have done it without a little help along the way.